WHAT MY CLIENTS ARE SAYING
"Great place to work out and to get excellent personal instruction/direction in how to stay fit and healthy. Great staff, friendly, good equipment too."
"I can't say enough about this place. You feel like part of the family here. Our trainers are top notch! My husband and I both train here and are blown away by the training we are getting. They make it so we look forward to the next workout!"
"I have been with the folks at Brighton Personal Training for many years. I would never go anywhere else."
Previous
Next
Why Train With Robert Bovee?
As one of the most successful Professional Personal Trainers and Exercise/Fitness TherapistsSM in the United States, Robert J. Bovee continues to remain at the forefront of the industry by providing his clients with a thorough education and the tools to implement that education. By improving his client's physical health, strength, endurance, cardiovascular fitness and nutritional habits, he is able to motivate them to lead longer, happier and more productive lives.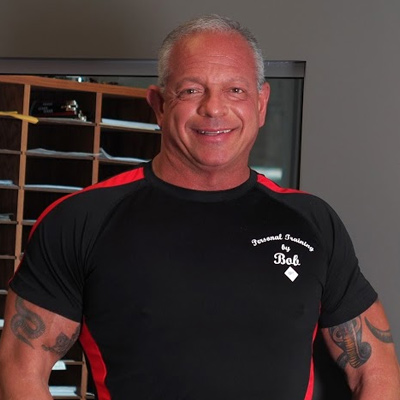 Walk-Ins Always Welcome!
Give us a call at 585.330.0614 or come visit us at our facility. We are conveniently located right off of 590 in Brighton, NY.